The Aliens who loved Lemon Curd!
Written by: Lorraine Piddington
(Teacher at Sparrow Farm Infant & Nursery School)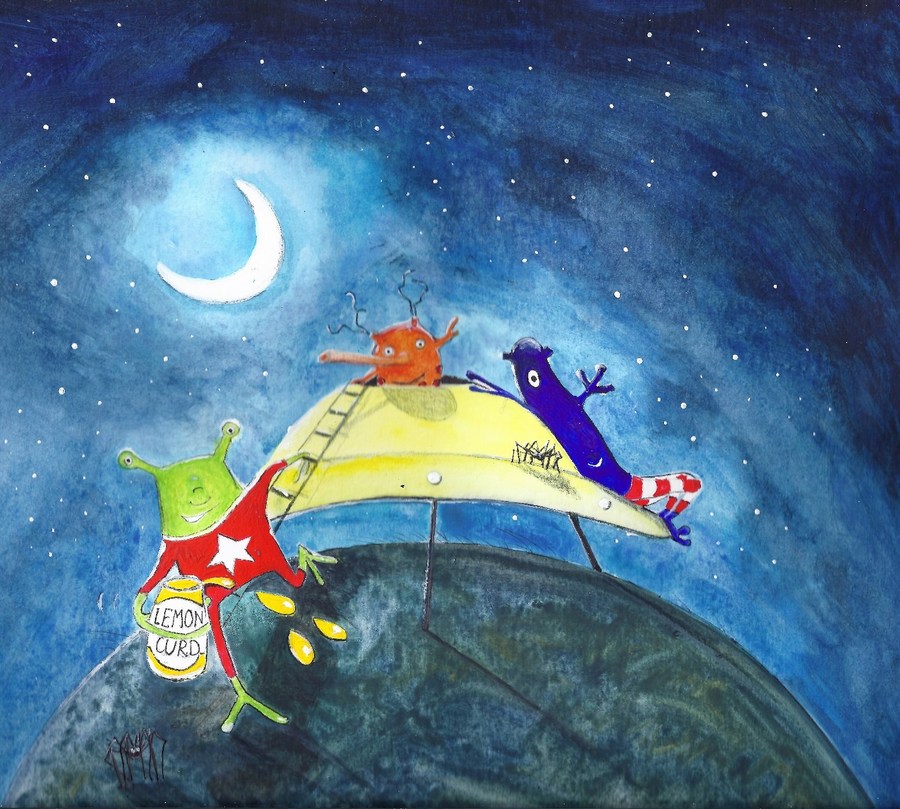 This colourful rhyming story is about a group of friendly aliens, who land their spaceship on earth one day. They decide to stay as they discover a plentiful supply of their favourite food ... Lemon Curd!
However, their troubles begin when the money runs out! Can the Alien Queen help?
Can be bought on-line from Waterstones, Amazon and Foyles.